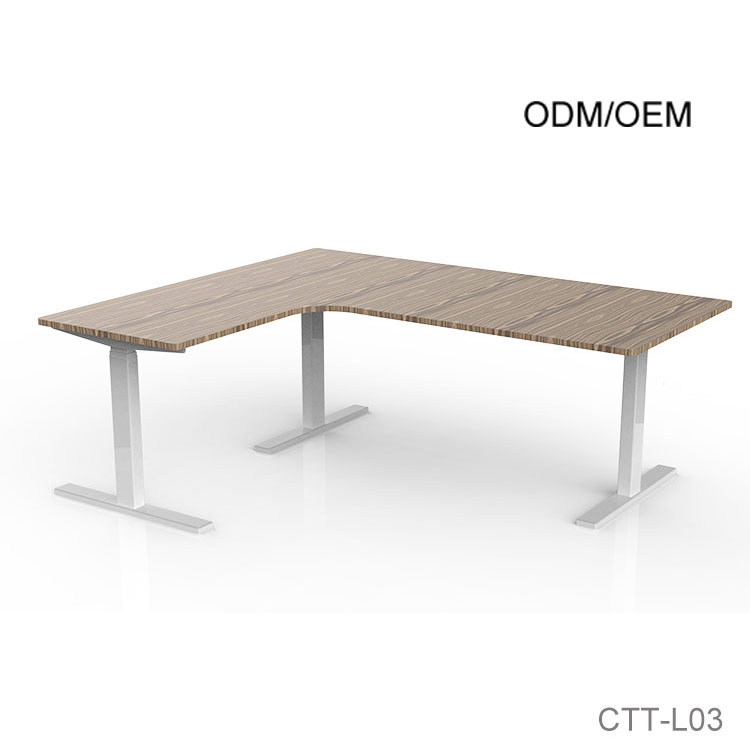 The Verge Chinese version reported on August 24th
I believe many people spend most of their day at the desk. Whether they are desks, work tables, or drawing tables, tables have become an integral part of our lives. At the same time, however, due to the incorrect sitting posture and long hours of work, many people have problems with back pain and neck pain, and the Sit Stand Desk smart desk will be able to solve this problem.
First of all, according to the user's height and weight, Height Adjustable Desk can automatically calculate the user's most suitable working posture, and raise the monitor to a suitable height to ensure the health of the cervical spine, even through the pressure sensor on the soles of the feet when standing in the office, but also help The user adjusts the standing position. And if you are too long at the table, Standing Desk can remind you of the activity through the matching mobile phone and watch App or even table lamp. In addition, sit standing Desk also has a children's version, which can give the height and angle that suits the child according to height and weight, so that parents do not need to frequently change desks for their children.